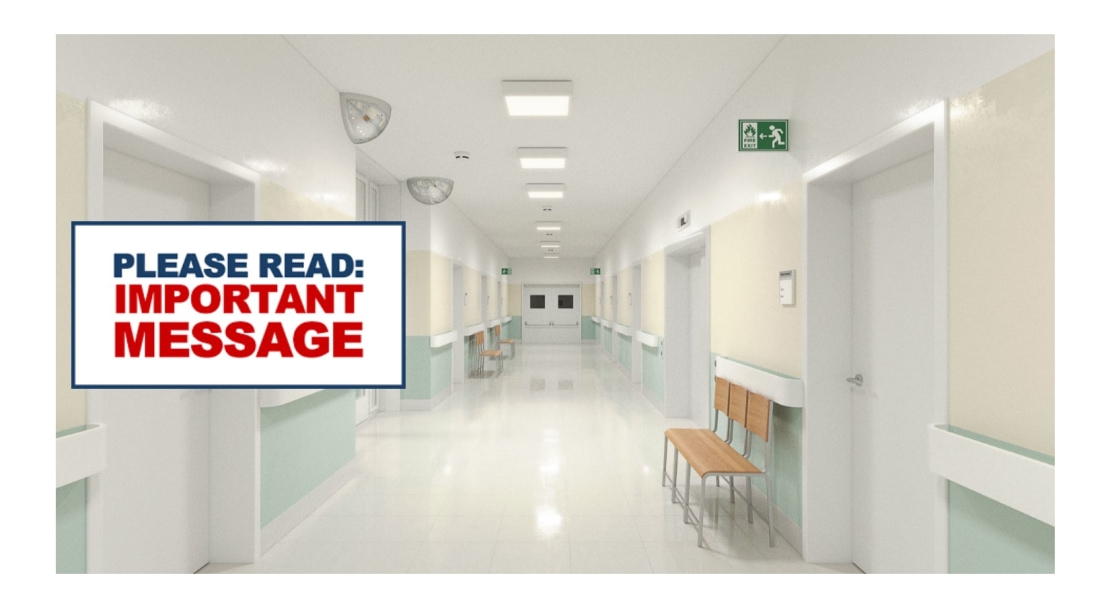 At Wayne County Hospital we are promoting a healthy environment for our patients and employees
Until further notice we are strongly recommending limited visitors for our patients: No general visitation without prior approval in special circumstances. (Minors under age 18, patients who are at the end of life, patients with disruptive behavior, in which a family member is key to their care, patients who have altered mental status or developmental delays, and patients undergoing surgery or procedures.)
We encourage you to use alternative electronic technology methods to communicate with patients such as: telephone, video chat, skype, etc…
If you have had or have the following symptoms we suggest that you do not visit at this time, until symptoms have resolved.
Fever
Cough
Respiratory Illness
Shortness of breath
We encourage you to Wash your hands frequently.
*If you have special considerations please talk to one of our nursing supervisors.
CDC has recommended the everyday preventative actions to prevent the spread of illnesses including:
Wash your hands often with soap and water for at least 20 seconds, especially before eating, using the restroom, and after blowing your nose, coughing or sneezing. If soap and water are not readily available, use an alcohol based hand sanitizer with at least 60% alcohol.
Avoid close contact with people who are sick. (handshakes, hugs, kissing, sharing cups/utensils, maintain a 6 foot distance if possible)
Avoid touching your eyes, nose, and mouth
Stay at home when you are sick, except to seek medical attention if symptoms (high fever, shortness of breath) become severe. Consider telemedicine phone apps for non-emergency medical care.
Cover your cough or sneeze with a tissue, then throw the tissue in the trash. Wash your hands after coughs or sneezes.
Clean and disinfect frequently touched objects (phones, door handles) and surfaces using a regular household cleaning spray or wipe.
For up to date information please refer to the CDC website https://www.cdc.gov./coronavirus/2019-ncov/cases-in-us.html and the state's website www.kycovid19.ky.gov